The indoor swimming pool in Sint Maartenszee is located a few hundred meters away from Villa Park Anzelhoef, at Park Campanula. The swimming pool with lovely warm bathing water is open for a few hours every day for free swimming. This swimming pool also has a Finnish sauna with Turkish bath.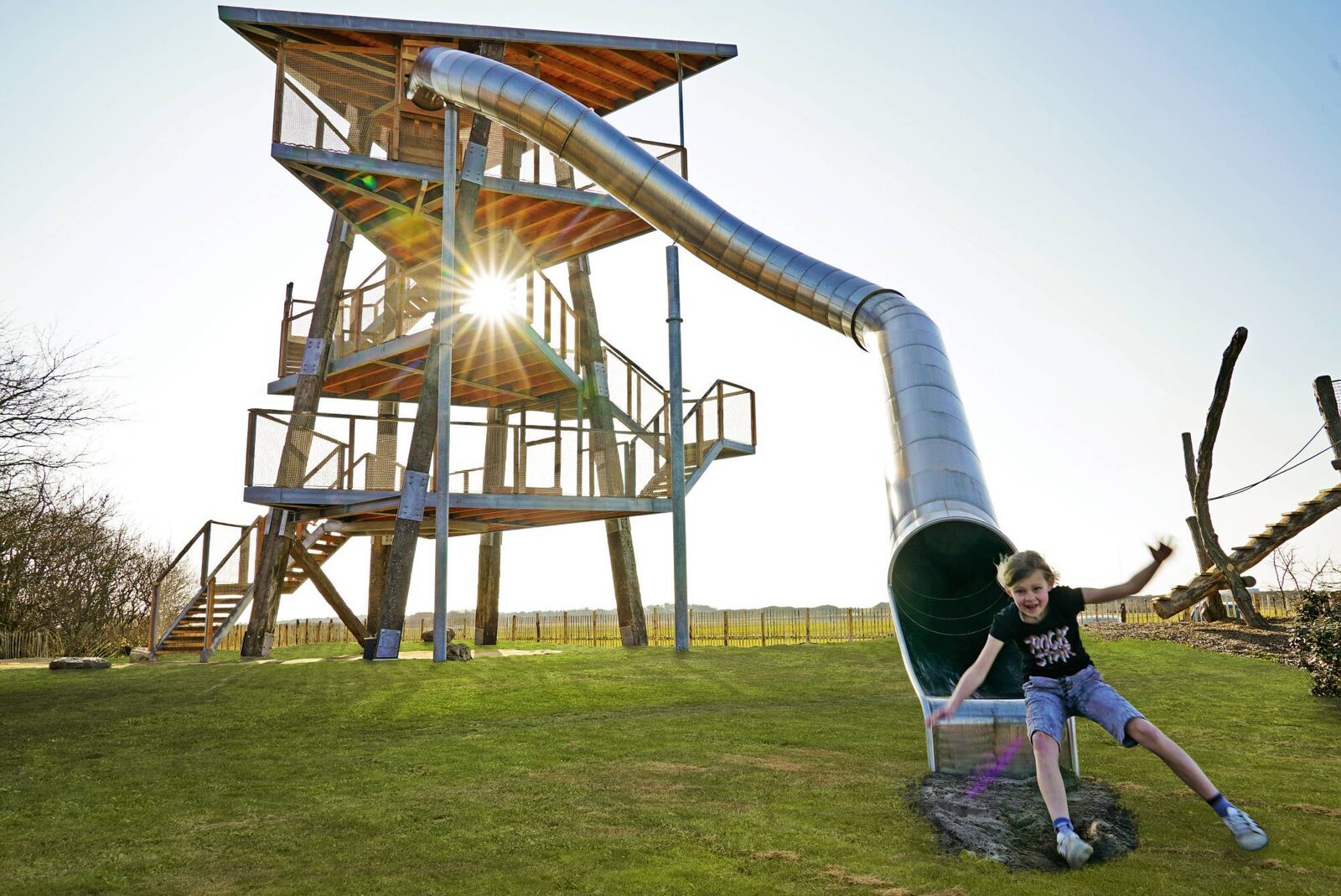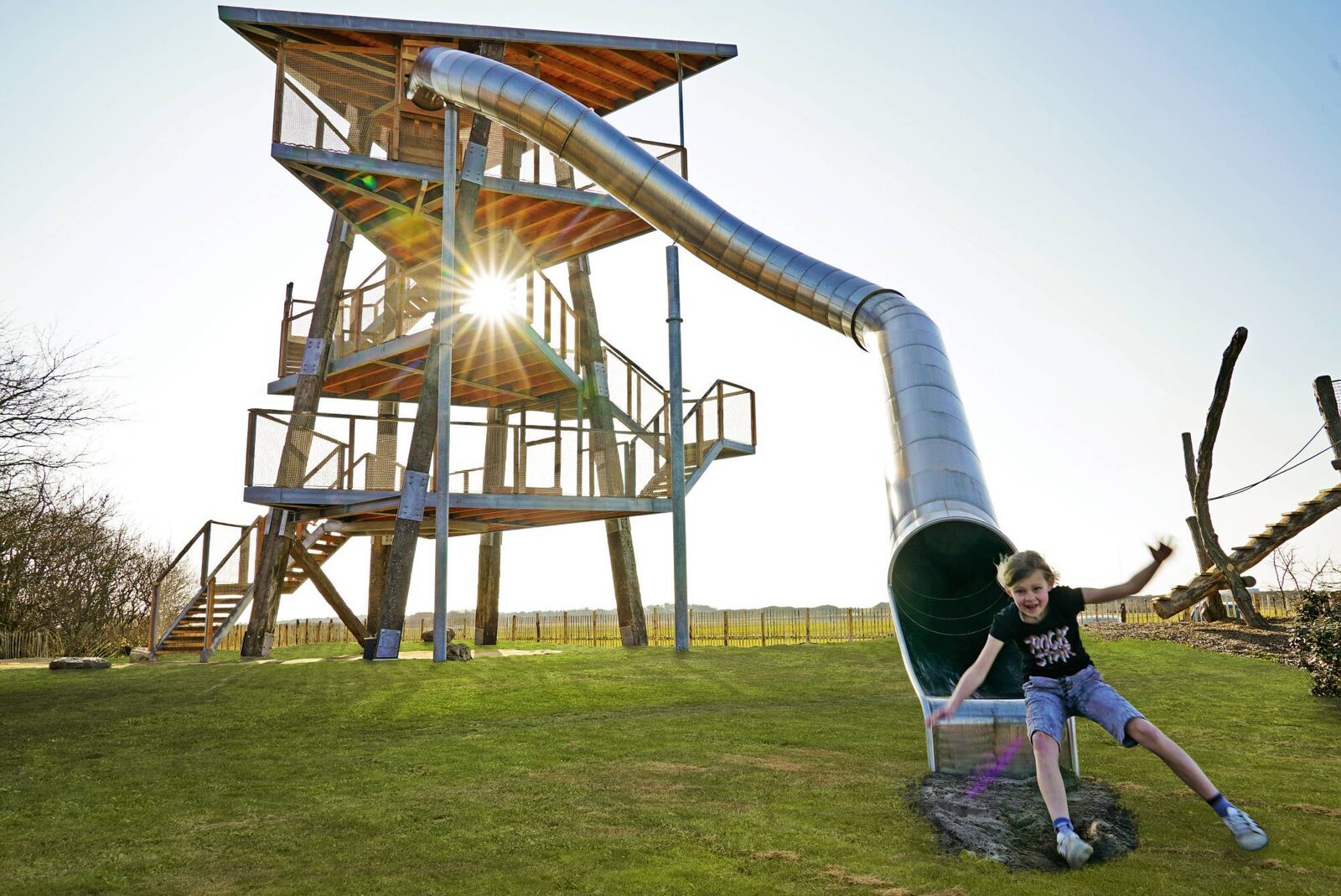 Land van Fluwel
Close to Villapark Anzelhoef is the outdoor play paradise Land van Fluwel. There is plenty for children to discover here, from the barefoot path, to the go-kart track, to the watchtower.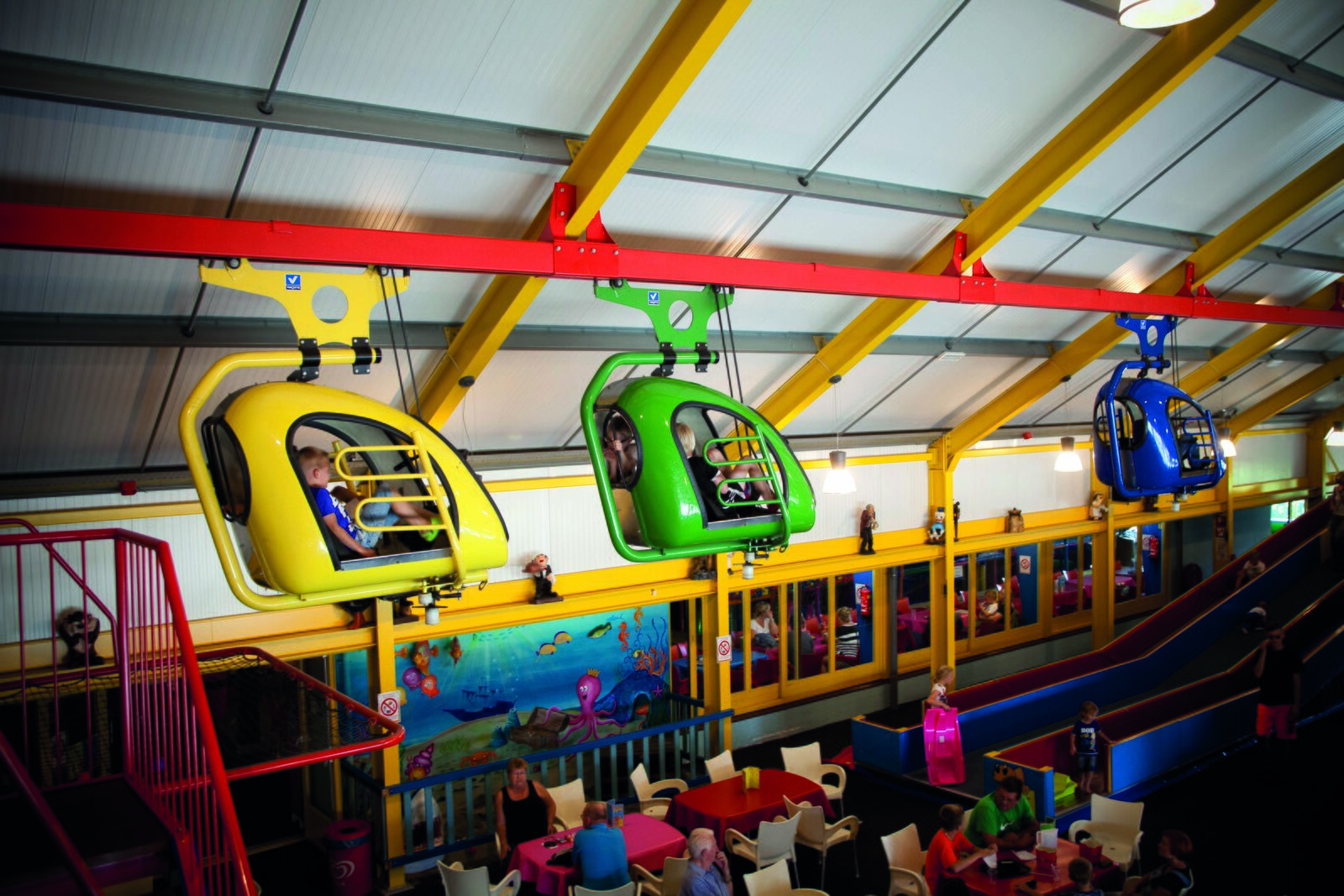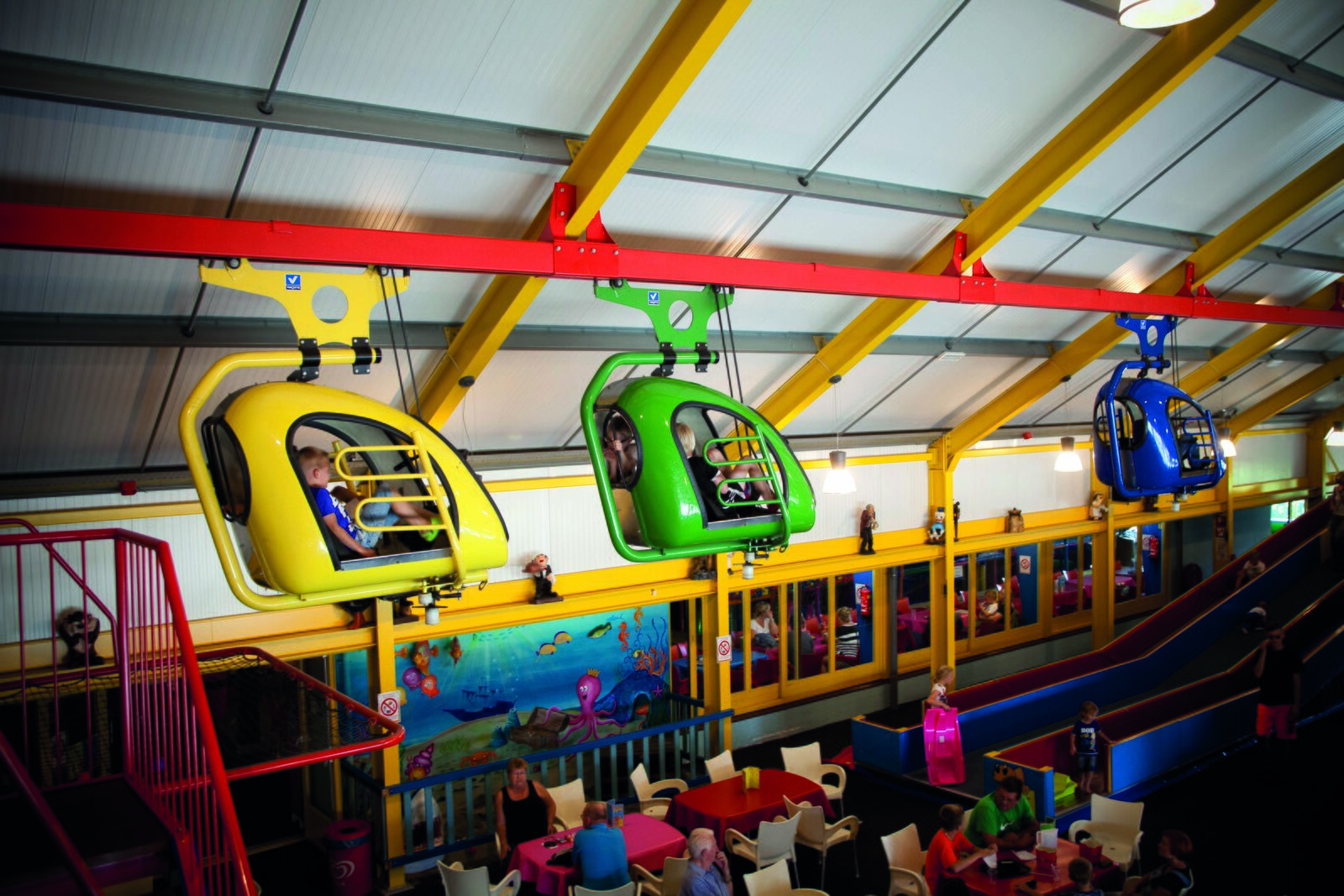 Amusement park de Goudvis
A stone's throw from Villa Park Anzelhoef, also in Sint Maartenszee, is the De Goudvis theme park. With a large outdoor playground and three large indoor play paradises. Rain or shine, children will enjoy themselves there with the many ball pits, playhouses, climbing nets, trampolines, bouncy castles, swings and slides. Both in and outside. For the little ones from 0 to 4 years there is a special soft play corner.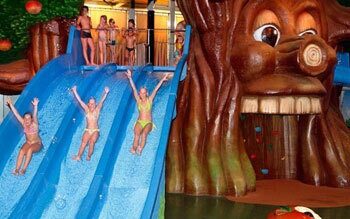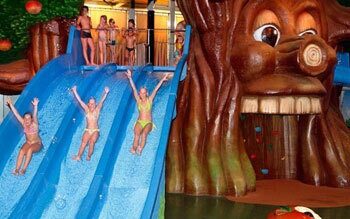 Speelparadijs De Holle Bolle Boom
At 8 kilometers from your holiday home, De Holle Bolle Boom offers plenty of fun for kids up to the age of 12. There is plenty to do. The Holle Bolle Boom has three experiences: the 'Inside', 'Outside' and swimming paradise 'Plons'. Visitors can opt for one experience, but also buy an all-in day ticket.

For more information view the website.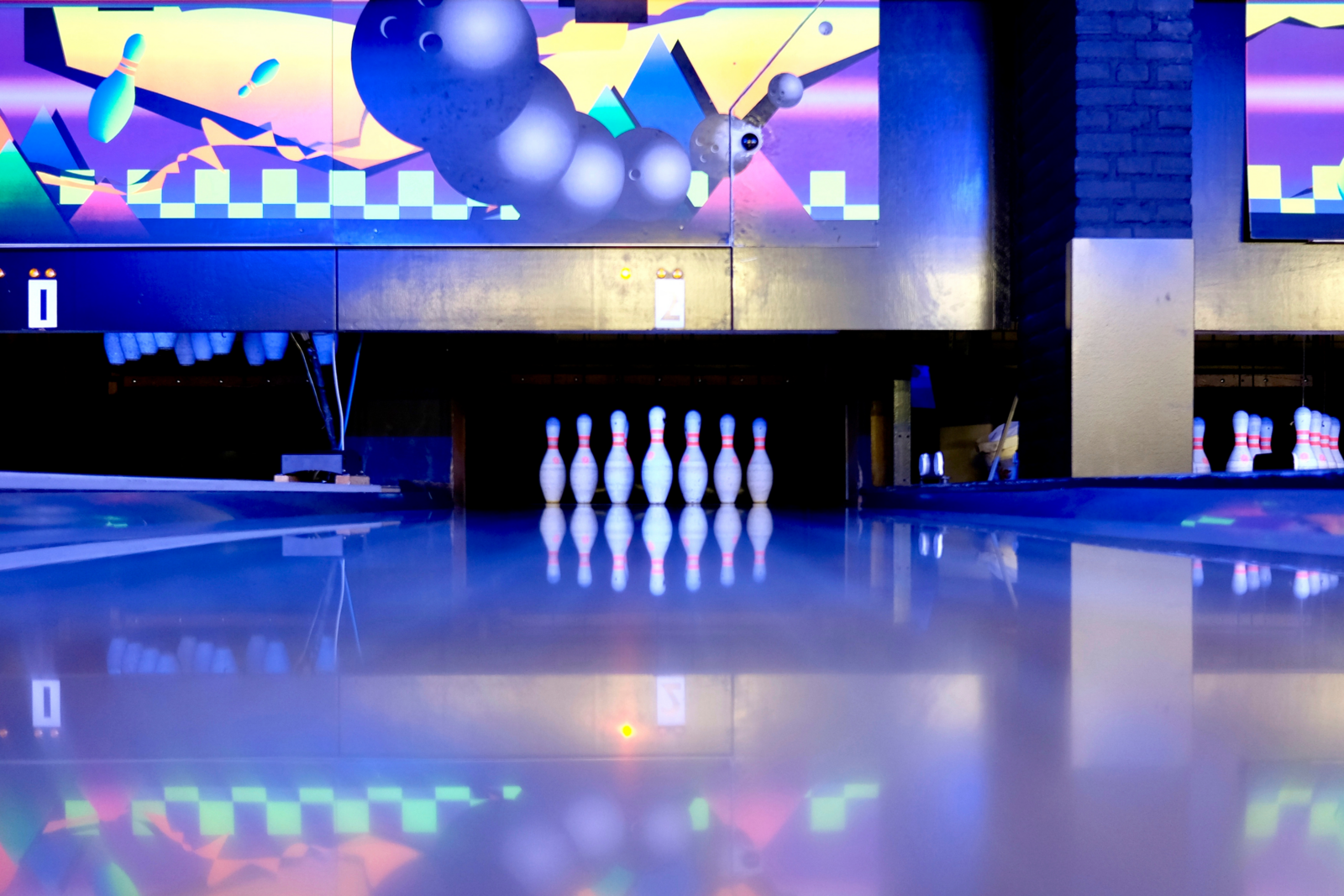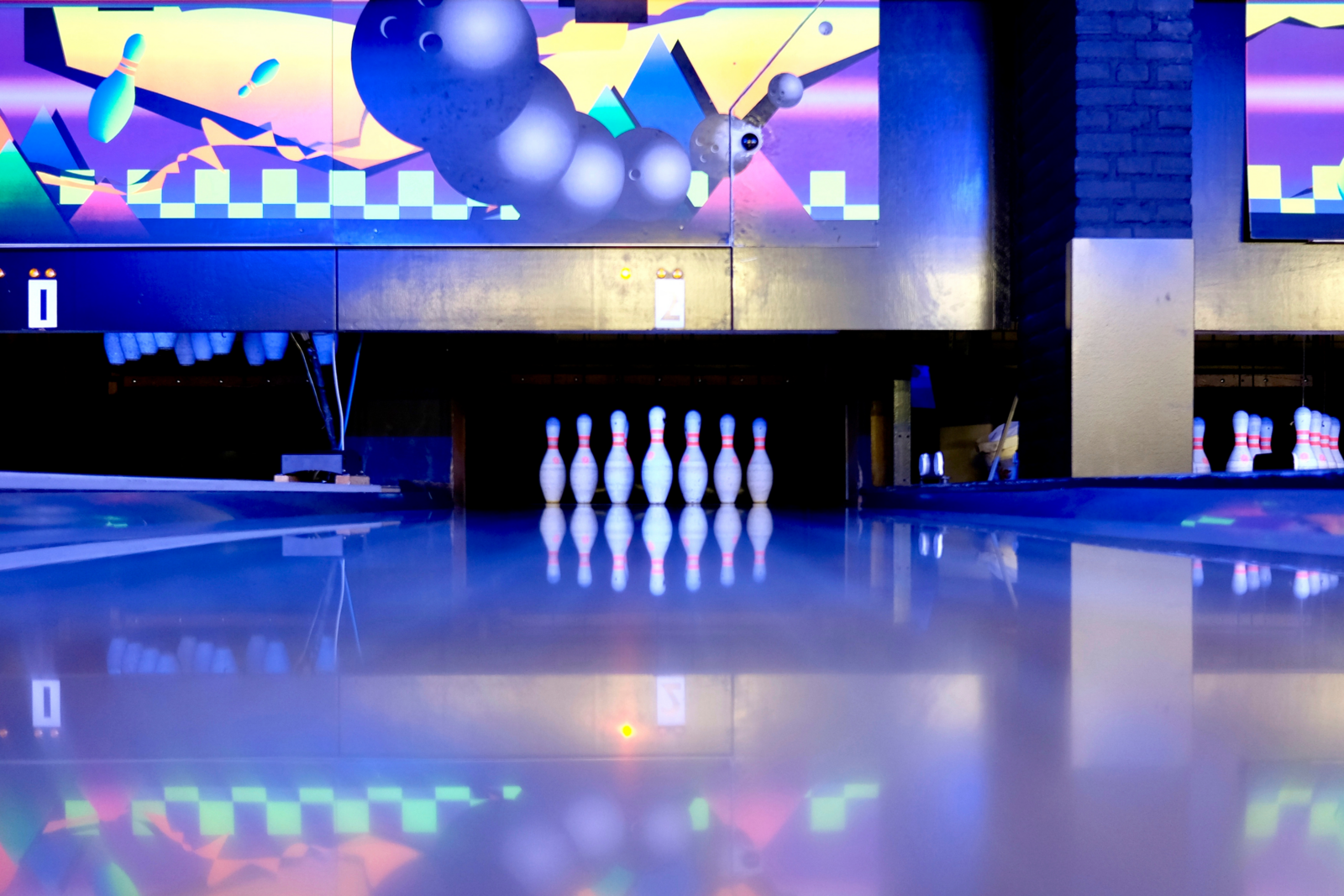 Cinema & Bowling
Feel like bowling? Bowling Schagen has cozy and trendy LED bowling lanes. A super fun outing for the whole family, which children enjoy! Various packages can be booked, together with food.
For more information view the website.
Cinema Cinemagnus in Schagen, 11 km from villa park Anzelhoef. This cozy cinema is highly recommended! The cinema has 5 screens where the latest films are always shown.
For more information view the website.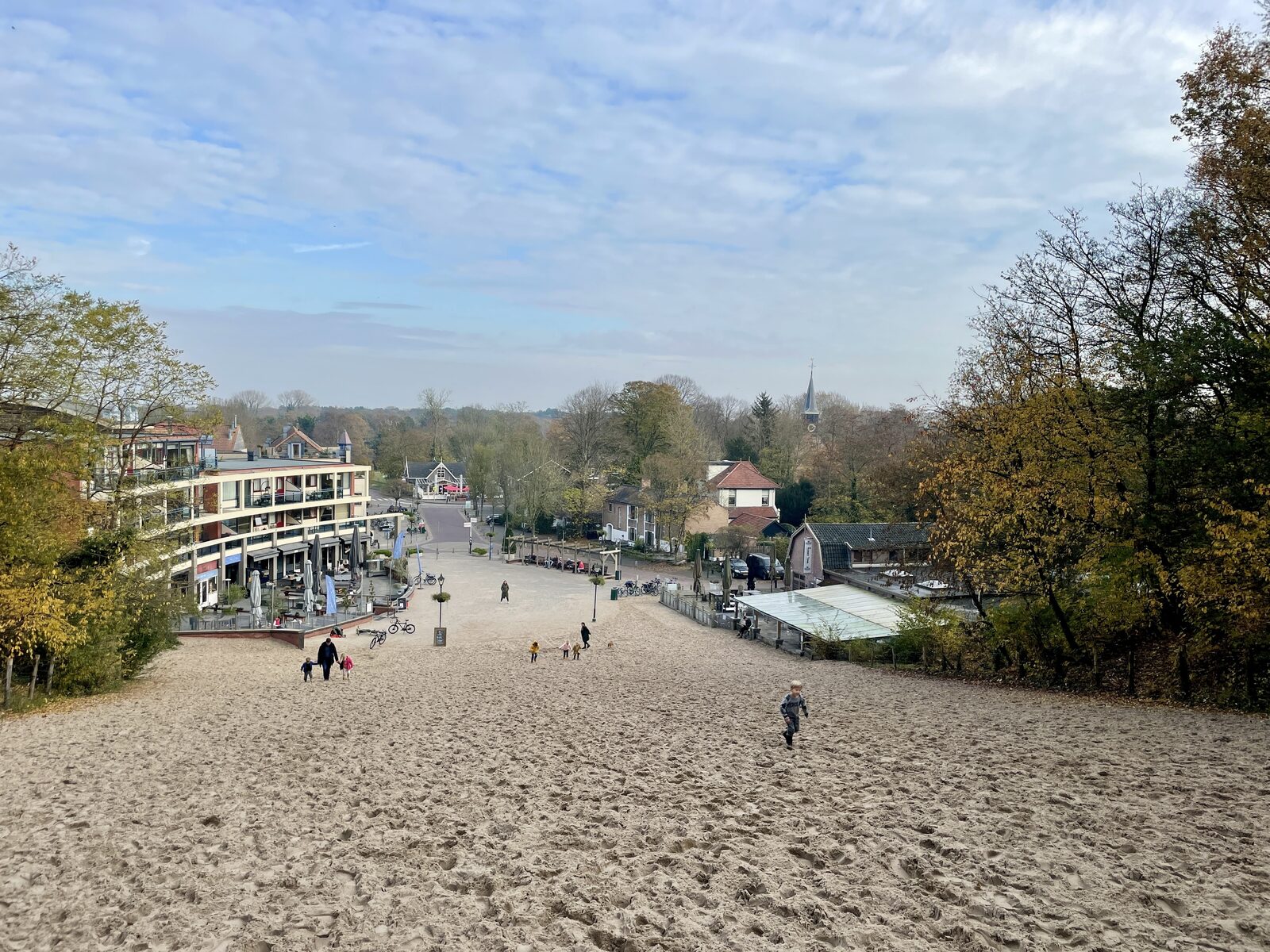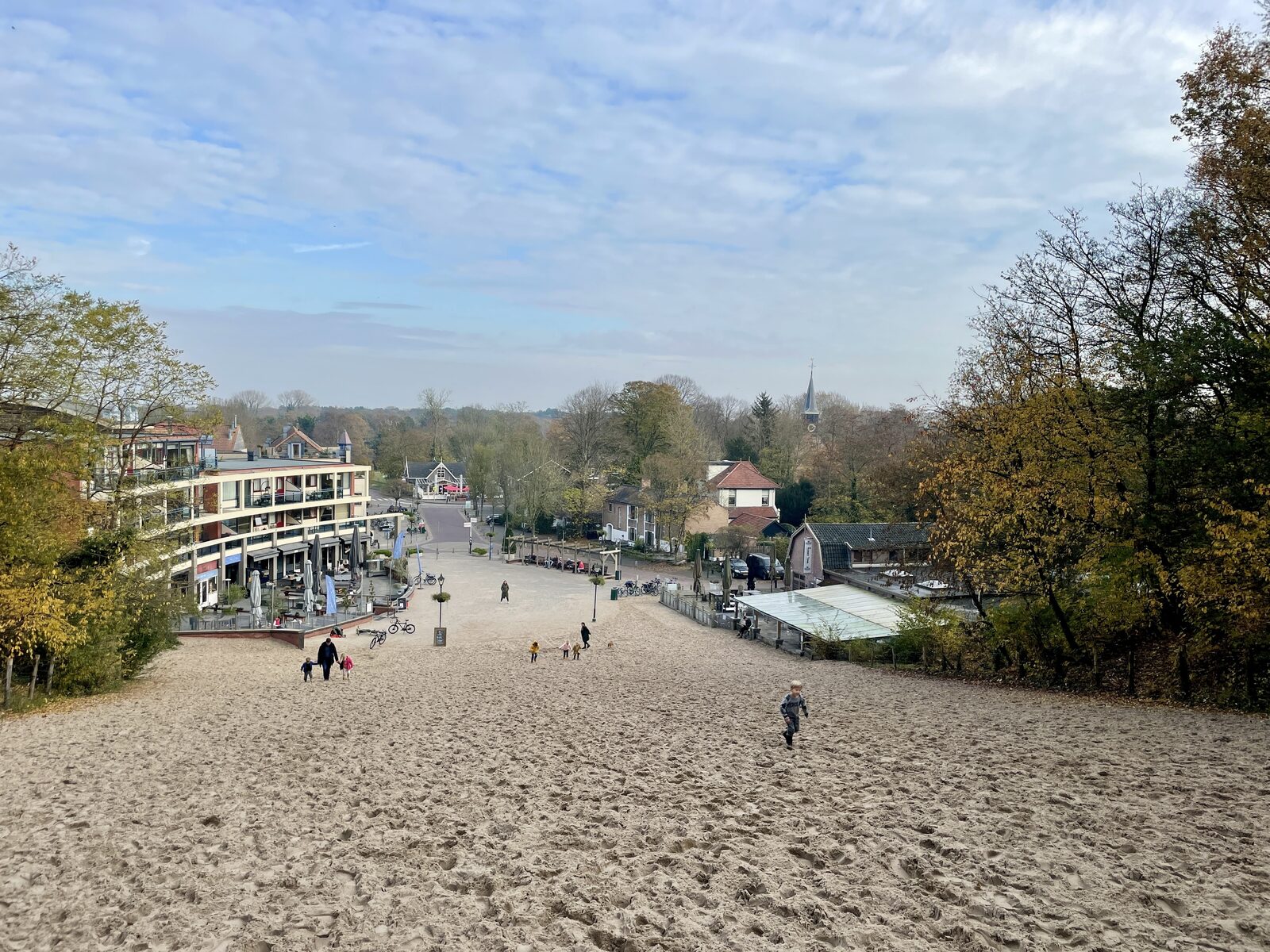 Climbing dune Schoorl
In the middle of the center of Schoorl you will find 't Klimduin. Here children can have hours of fun climbing up and rolling down. And you? You settle in one of the bars or on one of the terraces at the bottom of the high dune. This is also a great starting and ending point for a beautiful walk in the forest and dune area.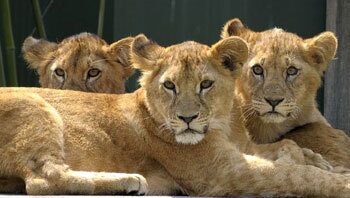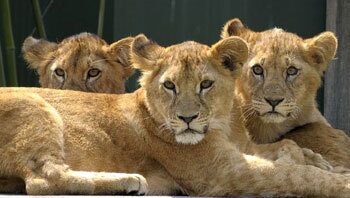 Estate Hoenderdaell
We always receive enthusiastic reactions from guests who have been to Landgoed Hoenderdaell, 15 km from our holiday park. Bobbing crocodiles, hundreds of colorful birds, ring-tailed lemurs playing on the monkey hill and fallow deer. At Hoenderdaell Estate, your path may just be crossed by an emu, pheasant or another free-roaming resident of this animal park. In the middle of the forest you will find the shelter of the Lion Foundation where tigers are housed.
For more information see: www.landgoedhoenderdaell.nl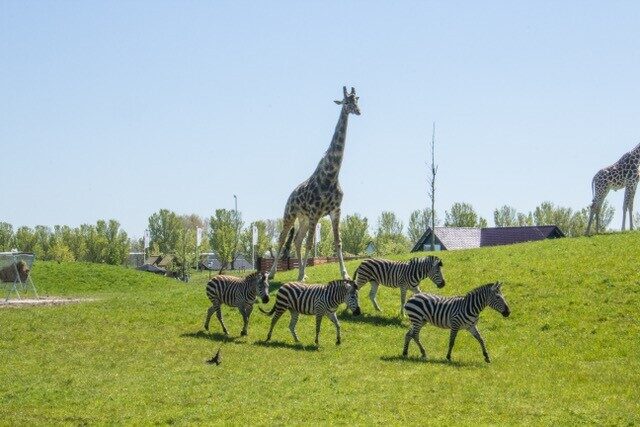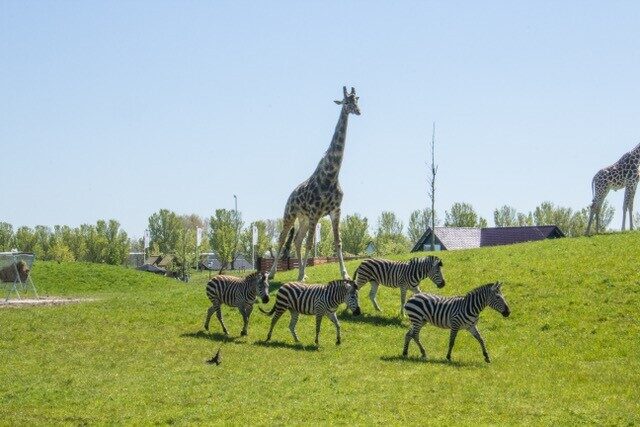 Blanckendaell Park
The Van Blanckendaell Park in Tuitjenhorn (8 km from your holiday home) is a small animal park with about seventy, mostly exotic, animal species. In addition to animals, there is also a large playground with a carousel and park train, a Dutch farmer's museum and a restaurant. For more information see: www.blanckendaellpark.nl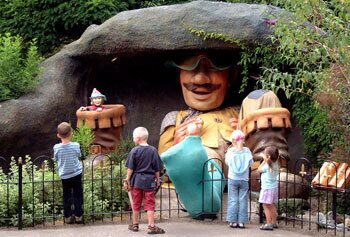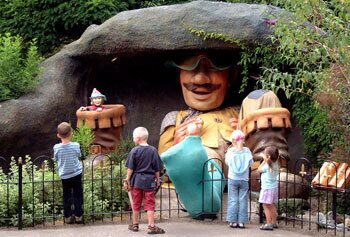 Sprookjeswonderland
Sprookjeswonderland in Enkhuizen (50 km) is a fairytale-like play and amusement park; a kind of small 'Efteling. Peek inside the houses of the Kabouterdorp, everywhere you see a different scene. Castle 'Violinde' has a large castle square with walls and towers that the kids can climb. There is a wishing well, a little train, various attractions, a horse stable and much more. In addition, the park has a large playground where kids can romp to their heart's content. For more information visit: www.sprookjeswonderland.nl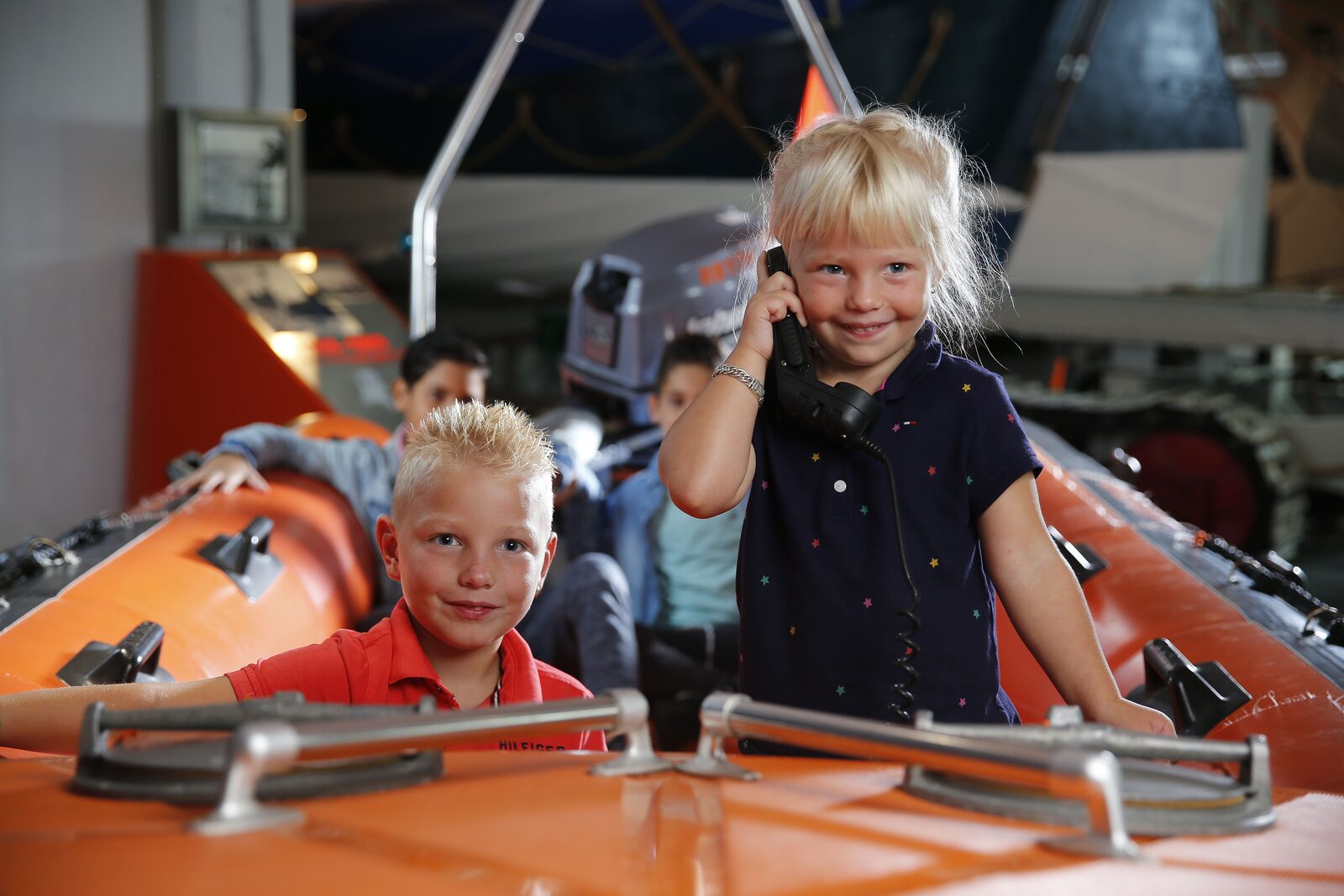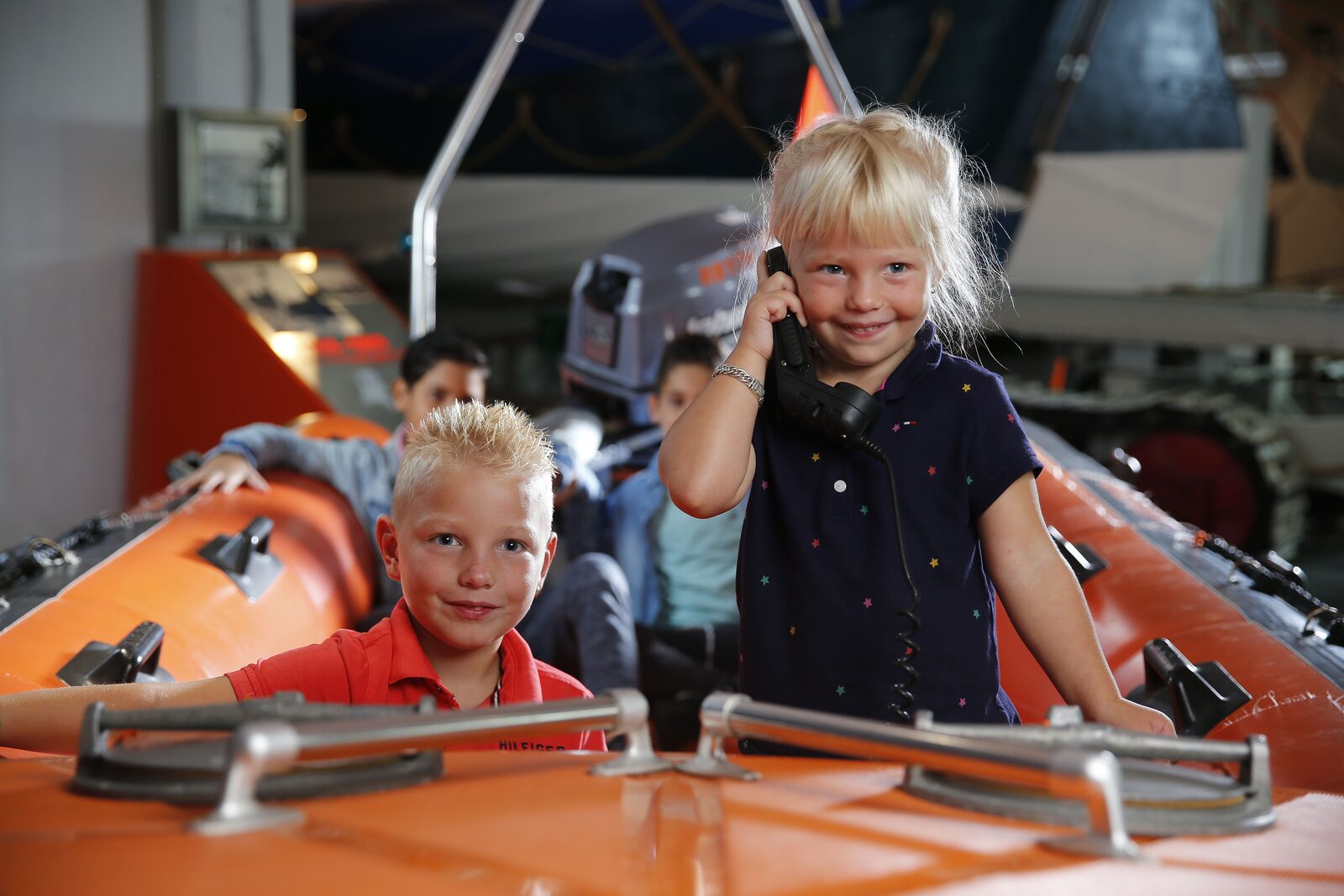 Reddingmuseum Dorus Rijker
Dull? Not being allowed to touch anything at a museum? Rescue museum is primarily a practical museum. Just push all the buttons! Try the searchlights. Let the brass bells ring. Hoist the flags. Or experience wind force 10 wind yourself in a wind tunnel. In the sailing simulator you experience storms at sea.
For more information see: www.reddingsmuseum.nl p>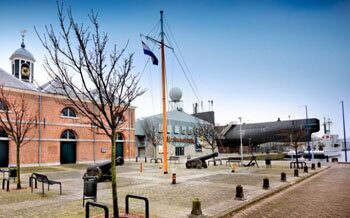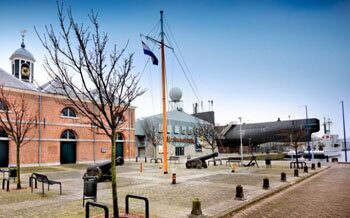 Marinemuseum
The Marine Museum allows visitors to experience the past and present of the Dutch navy. Unique are the 3 museum ships, of which the submarine Tonne appeals most to the imagination. On board, former crew members tell wonderful stories. The De Ruyter bridge house is one of the museum's newest attractions.
For more information, see: www.marinemuseum.nl p>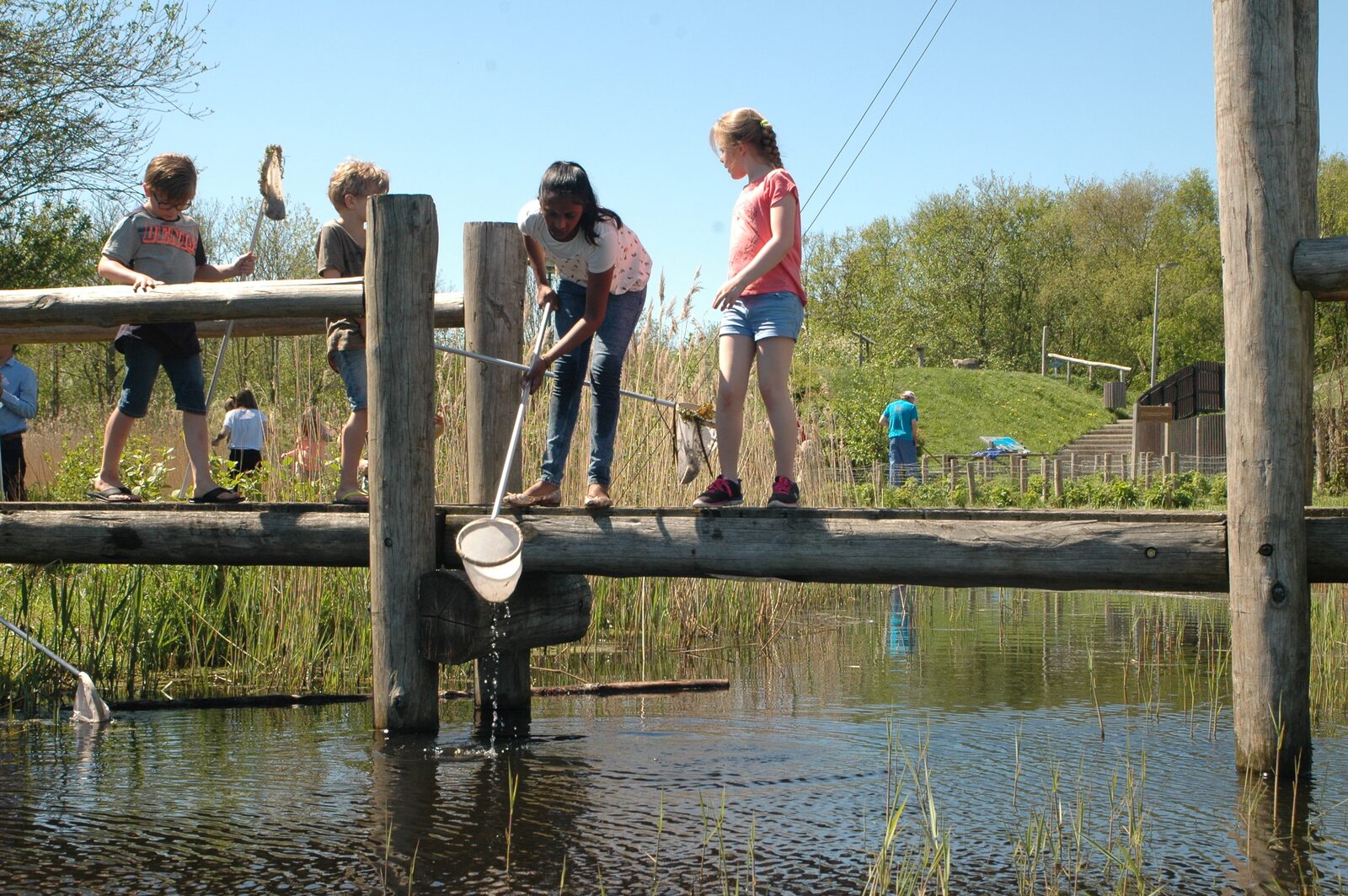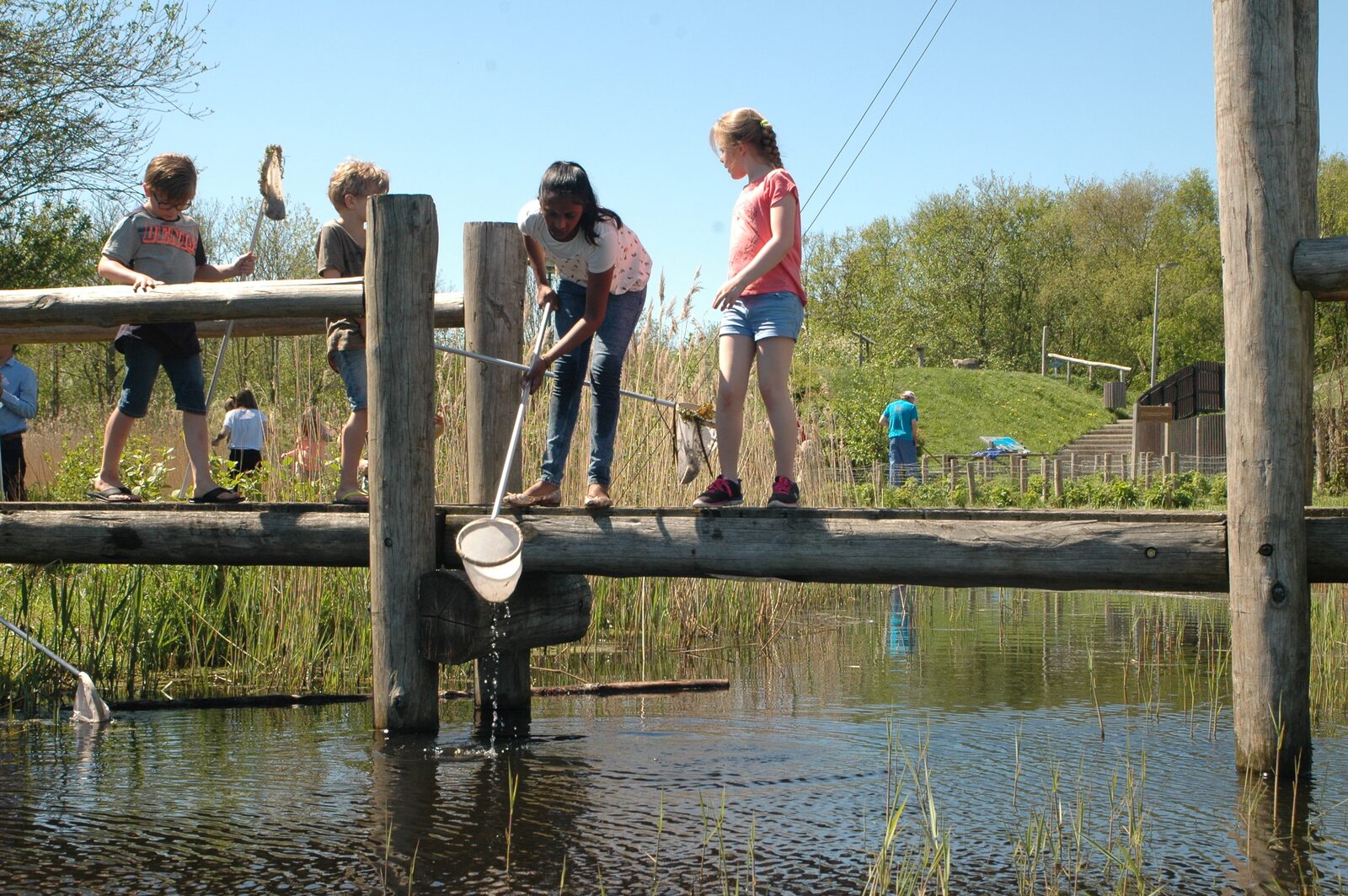 De Helderse Vallei
De Helderse Vallei, 16 km from your holiday home, is a nature reserve on the edge of Den Helder and the Donkere Duinen for young and old. You will find an extensive petting zoo with playground, a climbing tower, various walking and cycling routes, exhibitions, a climbing route through the trees and open-air performances (also for children).
Check www.deheldersevallei.nl for the programme.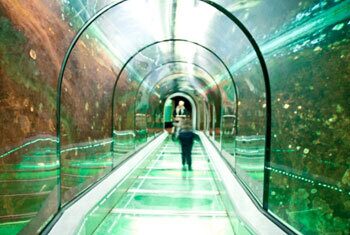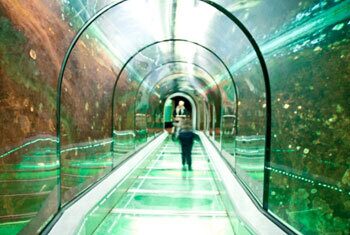 Fort Kijkduin
In Huisduinen, 22 km from your holiday home, near Den Helder, you will find Fort Kijkduin. The fortress dates from 1811 and was commissioned by Napoleon. The subterranean vaults and corridors make Fort Kijkduin 'the most exciting fortress in the Netherlands.' In addition, the fortress houses an aquarium; spread over ten basins you will find a wide variety of animal species that occur in the North Sea. There is an 'aquarium tunnel' and a touch tank (have you ever pet a ray?), a jellyfish tank and a wreckage tank.
For more information see: www.fortkijkduin.nl p>
Want to give the kids even more adventure? Then go to Het Zandspoor, the visitor center of Staatsbosbeheer in Schoorl, 12 kilometers from your holiday home. The children are given a backpack with assignments and they can follow the Kabouterpad through the Schoorlse Duinen. They feel like a real gnome with gnome hat. A fun treasure hunt through forest and dunes, where children can sing, feel, smell, search and much more!
Seal trips or sport fishing at sea, in Den Oever, 31 km away, ships provide seal trips on the Wadden Sea. The tour starts at the Oostkade and takes you past the discharge sluices of the Afsluitdijk to the dry sandbanks, where you can view seals in their natural environment www.dezeeleeft.nl or www.swrw.nl